You're in the right place! Over 100 years of experience and nearly 1500 cars. Our goal is to get you where you want to go quickly and safely with the Főtaxi taxi dispatch app!
Főtaxi stands for reliability, quality cars and a solid background. We know what you are looking for! We've developed Hungary's first map-based taxi app for you, the Főtaxi APP, which helps you order a taxi quickly and easily.
Are you in a hurry to get somewhere? Would you like to travel comfortably? Choose the Főtaxi APP!
Install the Főtaxi APP!
Choose a category from our cars! You can order an electric or hybrid car as well.
Save your favourite address!
Order a taxi with just a few clicks!
Find out the expected fare and taxi arrival time in advance!
Watch where your car is going!
Contact your driver if you need to!
Enjoy your journey!
Pay even via APP!
Download the Főtaxi APP and take your taxi experience to the next level!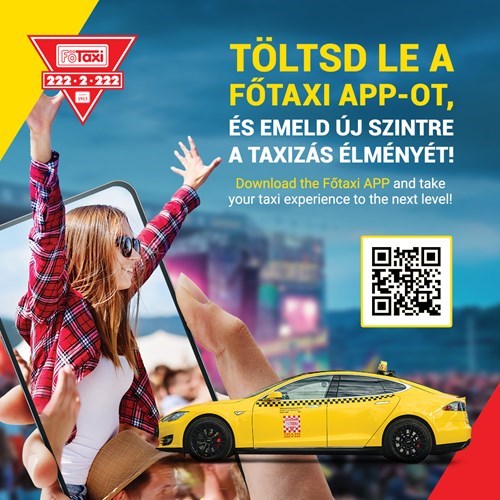 Remember, all taxi companies in Budapest offer a uniform fare; Főtaxi also offers excellent quality and safety for the same price!
DOWNLOAD THE TAXI SCHEDULER APP FOR THE FŐTAXI SERVICE!